We have limited seats remaining for ages 3-5!
Young Hearts Preschool June 7, 2022 -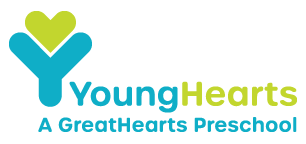 At the core of Young Hearts Preschool is The Creative Curriculum. It is the practice of child development theory and careful consideration of the latest research in the field of early childhood education. Used to inform and shape The Creative Curriculum and the guidance offered to teachers, the research base ensures that teachers know not only what and how to teach children but why particular practices are effective.
Become a part of Young Hearts Preschool today.
If you are interested in learning more about our school don't delay!
Schedule a phone call with the school director to discuss your child's enrollment
We are also available to speak to you about any questions you have regarding our program
To schedule a call, email roosevelt@youngheartspreschools.org